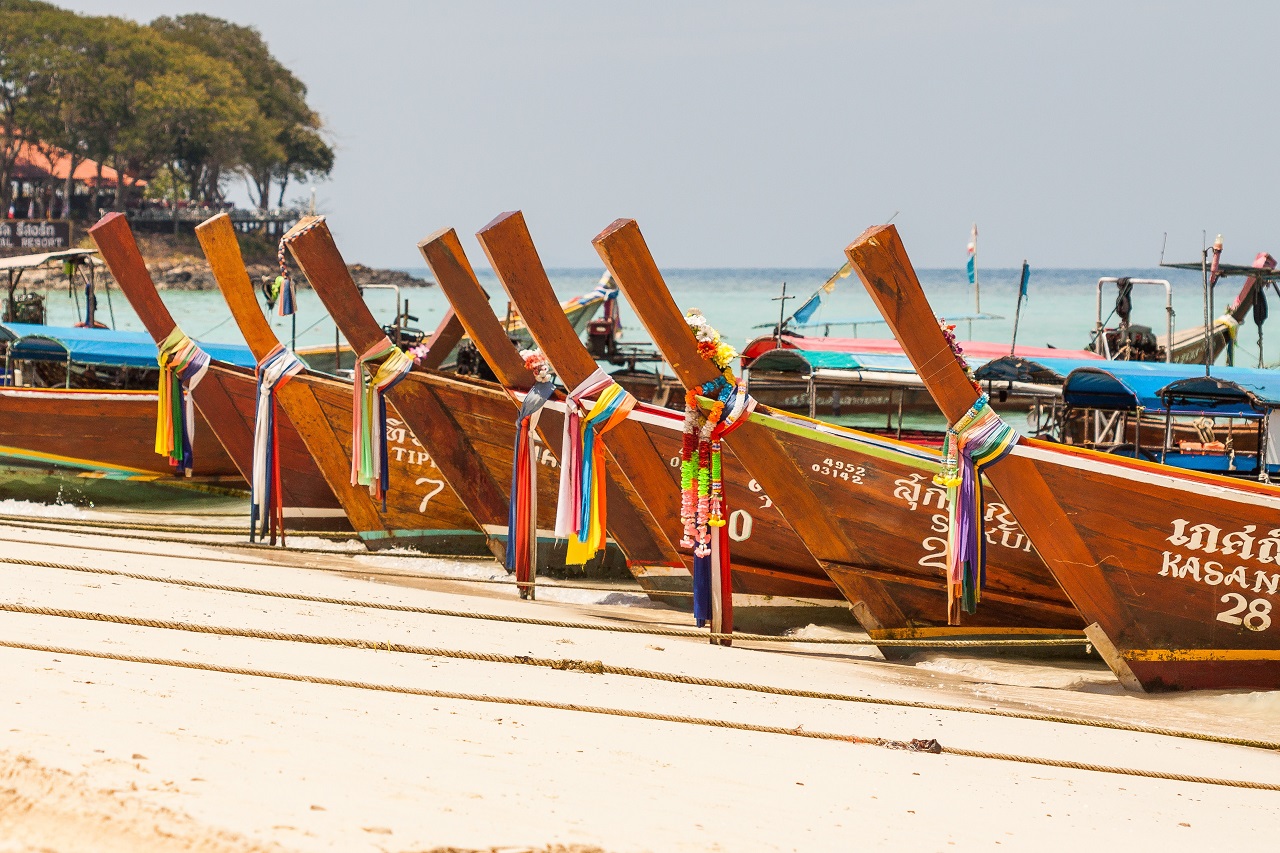 Koh Phangan, a small island and a great experience.
Koh Phangan is a small island that combines an experience of family excursion, quiet beaches and noisy parties.
The place is famous for the Pool Moon parties that attract tens of thousands of tourists. However, in recent years, Koh Phangan has offered a wide variety of family attractions that traditionalists can also connect with. The island also has religious services and kosher food, so there is no problem for traditionalists to enjoy it.
Koh Phangan is located in the southeast of Thailand about 15 km north of Koh Samui Island, where 5,000 people live, most of whom are engaged in tourism and fishing.
The best arrival option is via a flight to Koh Samui and a ferry to Koh Phangan. On the island itself, most of the traffic is with taxis. You can rent motorcycles, it's a cheap option to travel on the island, but be careful, if you are not skilled at a motorcycle, do not hire a motorcycle, it may cost you dearly.
The best thing about Koh Phangan for the observant is that the visitor has less Sodom and Gomorrah than the other places in Thailand. It is not only good for traditional people but also for families and children.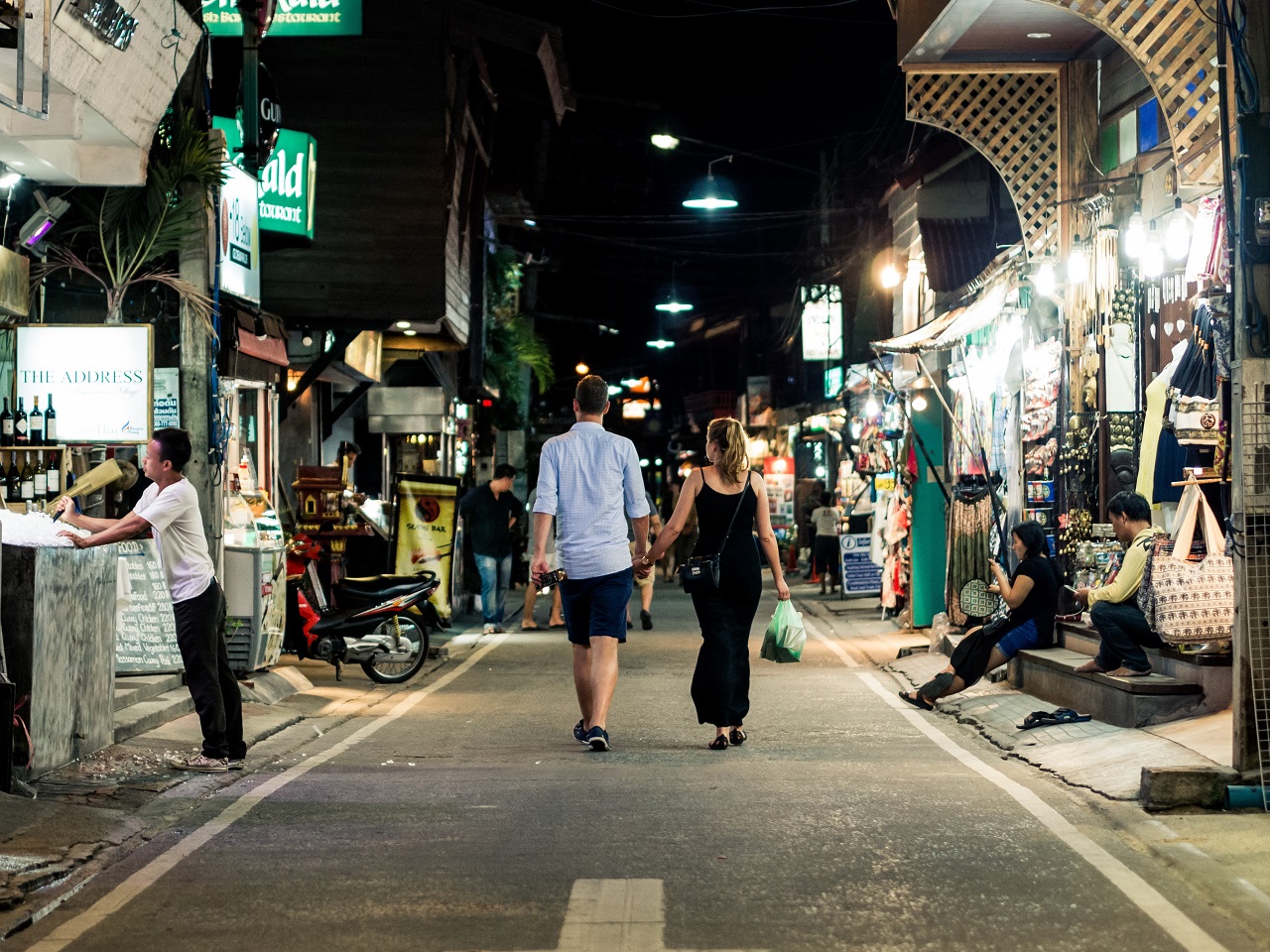 Two main shopping areas on the island are:
There is two main shopping areas as located in Koh Phangan
There is also shopping in Koh Phangan!
As in all of Thailand, Koh Phangan offers a wide range of markets and places to shop for anything you want.
Saturday market. Do not worry I do not suggest you violate Shabbat. The market opens at six in the evening and ends at 10 PM. This means that you can go to it with pleasure at the end of Shabbat, and it is an excellent recreation that is short and light, followed by you will sleep well towards the attractions of the sun. There are art objects, woodwork, clothing, jewelry and more.
Big Sea - This is a large shopping center before the town of Tungsala. There are many shops of all kinds. In addition there is a library, games for children and a repair lab for cell phones. On Mondays, Wednesdays and Fridays there is a small peddler market where local sellers come and sell their wares, which is mainly cheap clothes. It is highly recommended to get to this market because the trip to Koh Phangan is a trip where you get wet almost every day, you will need a lot of change clothes.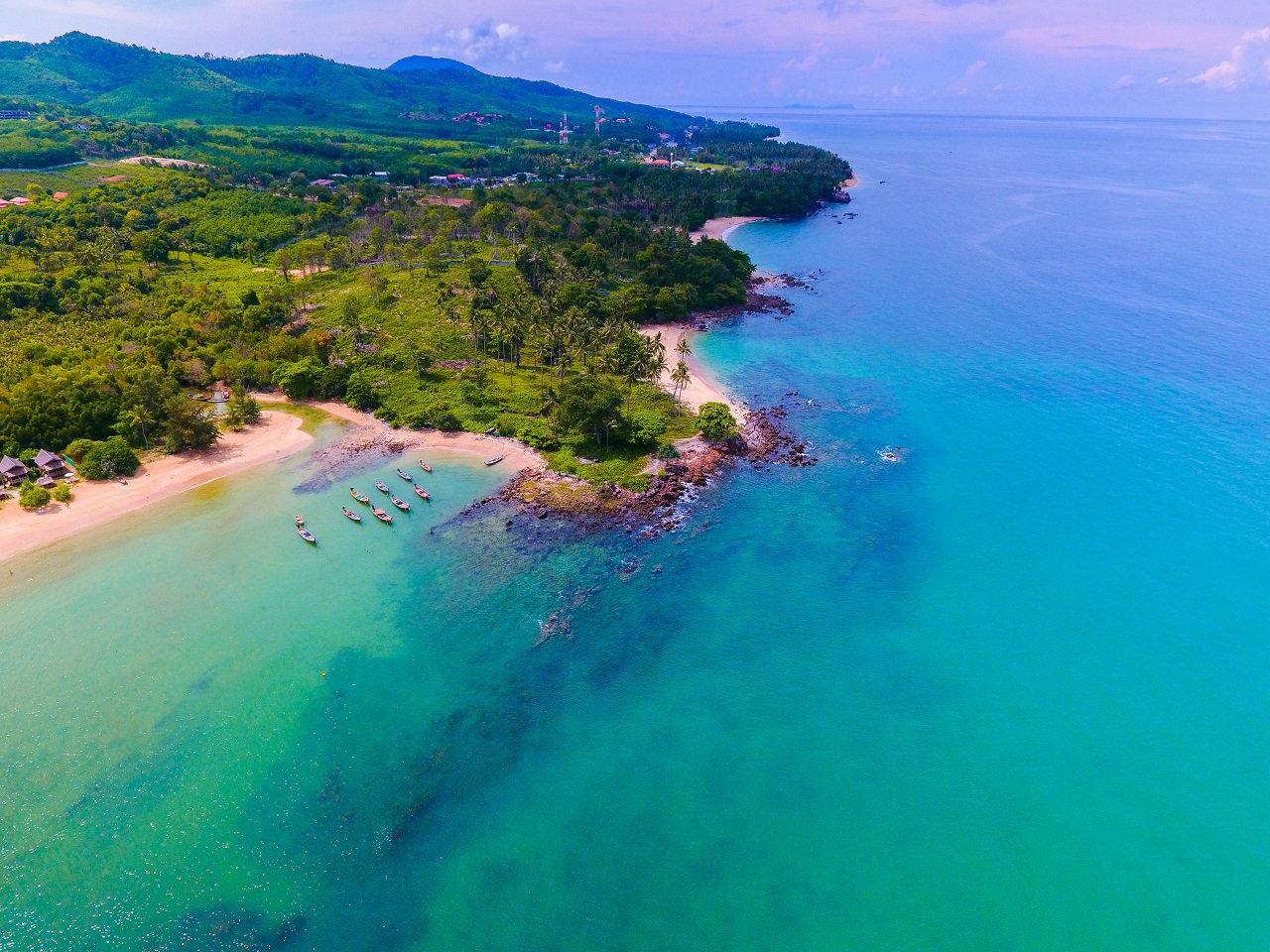 Attractions in Koh Phangan for adults and children alike.
The main experience in Koh Phangan is the peace and tranquility of the beaches, where you can lie on the soft and pleasant sand, play in the sand, wade in the water, relax and forget all the troubles of the world. If you still like to move your feet a little, there are a variety of attractions to enjoy.
Boating 42 Islands, Antong Marine Park - The experience is a sailing cruise from Koh Phangan to 42 virgin islands that have been preserved for thousands of years. This is the place to see tropical greenery, clear water, many wildlife, including monkeys and many other spectacular things. During the cruise you will get snorkels with which to dive in the water and see the rich underwater life and flora of the islands. This experience is good for everyone, including children, friends and couples alike.
Sailing to nearby islands Koh Tao and Nang Yuan line - This attraction is classic for diving and snorkel lovers. Getting to Koh Tao Island is by means of a speedboat, which is an experience in itself. There is a very beautiful coral reef with a variety of vegetation and fish of all kinds. On an organized trip you will be provided with diving and snorkeling equipment.
A local jeep experience a full day excursion -  This attraction is to take a jeep from the hotel, with a travel agency that organizes, and enjoy one day from the interior of the island. During the trip you will enjoy the experience of petting elephants, archery, cutting and handling of coconut, surfing on oms and more. This is a pleasant experience for the entire family, which is a nice variety to the beautiful but monotonous view of the beach.There are also a number of waterfalls you can go to and splash in the water.
Among the rapids you can find the San Sud Falls - which are a series of waterfalls in addition to the natural pools near Tan Sats beach. In the area there are also the Fang Falls. These waterfalls have a number of observation points and a small, picturesque village that seems to have been taken from history. There is also a very cool option to ride a bike and do tours with them on the island. The island is also ideal for riding with children since it does not have much rocks and challenging rides. Check that you get from the company that organizes helmets and mosquito repellent, so you'll be safe and you will not have to carry much.
If you have reached a decent amount of time and want to do something really fun that will give you not only an experience but something you can use in the future, you are invited to take a diving course at one of the diving clubs on the island.
Beaches in Koh Phangan
Adrian Beach
-  It is the famous beach where there is all the action and the famous pool parties of Koh Phangan. The less beach is recommended for traditional keepers because of the many burglaries in it. In addition to the Adrian coast and not far from it, there is the Ban Kai beach strip which has almost all the parties on the island, which are not related to Paul Moon.
Hadao -  This beach, which means "Long Beach" is the way you can catch quiet but still stay close to civilization. There is a wonderful beach area where you can lie and swim. There are also shops where you can buy many things. The beach also offers snorkelling and diving. There is a very wide variety of fish, turtle and sometimes harmless sharks. There are diving clubs offering scuba diving equipment, training and diving courses.
Botel Beach Had Coad - The beach is isolated from the world and you can just lie there quietly. The road from the land is difficult, so it is recommended to arrive by sea. It is possible to take boats from the beaches of the Adrian, Chaluklam or Metong Nai Pan. The water in the place are peaceful and quiet all year long, so they are ideal for swimming. There are no coral reefs so much so that it is less good for diving and snorkeling.
Tan Sadat - This beach offers peace, tranquility and detachment from the world. The hotels on the spot are located on a hillside and all have stunning sea views. Getting to the beach is through a ceremonial boat that arrives at regular times that reach the beaches on the other side of the island, for example the Adrian and Chaluklam. The place is ideal for bathing all year but does not have coral reefs so it is not recommended for diving and snorkeling.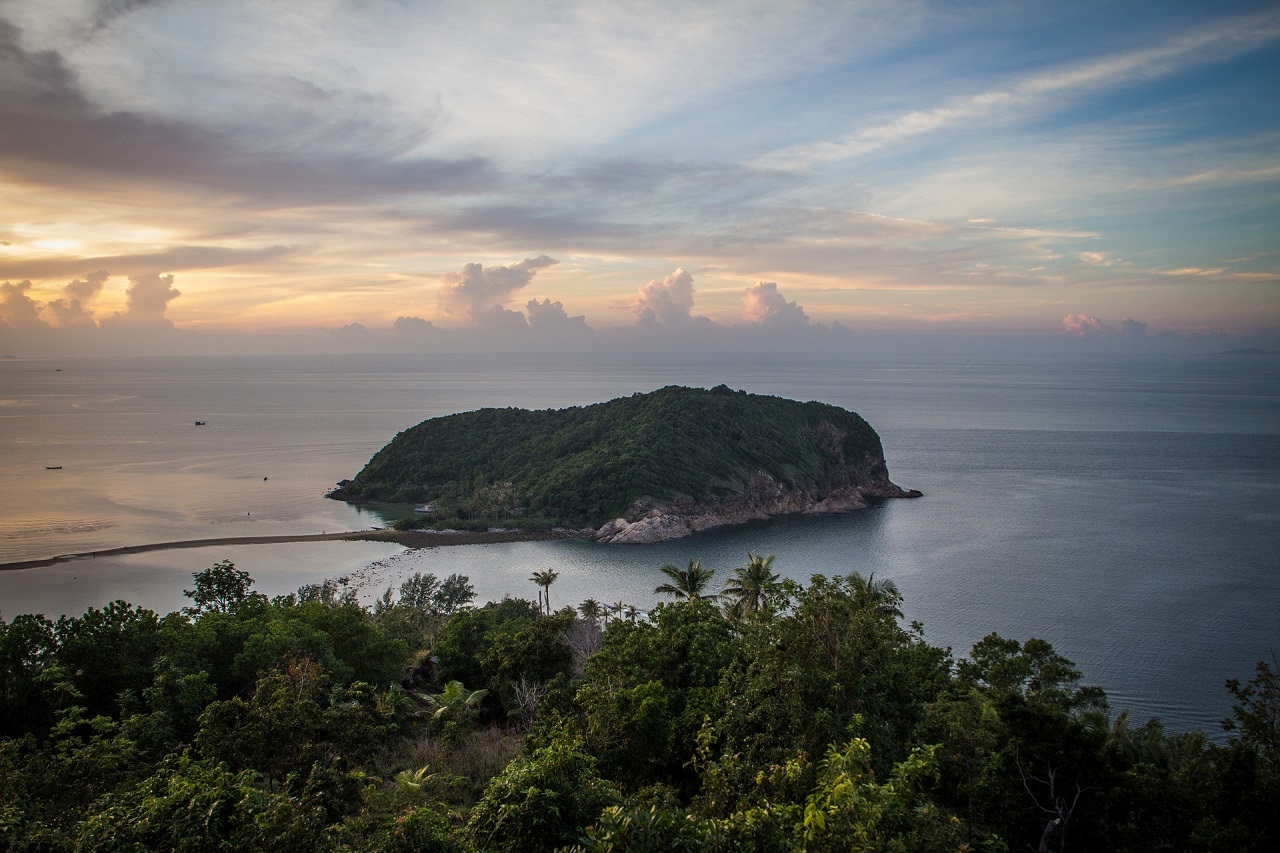 In Koh Phangan you can also eat kosher and pray in a minyan.
In order to combine the experience of the trip with the observance of tradition, it is highly recommended that you visit the Israeli house restaurant. The kosher restaurant, which receives food from Chabad and is operated by traditional Jews, is located on the Mehadrin beach, which has the highest concentration of Israelis.
In the Israeli home there are Shabbat meals and holidays where you get rich and delicious Israeli food. It is highly recommended to reserve a place in the Shabbat meal at the beginning of the week. During the year, and especially during the Pool Moon parties, the place is already fully occupied on Tuesday or Wednesday.
Near the restaurant there is a synagogue called a synagogue in Genesis where all prayers can be prayed. The synagogue is also a great place to go after a Shabbat meal and to pray with many Israelis who are there and looking for a homey and spiritual experience.
I'm sure that if you've come this far, you already understand that Koh Phangan is a great place for traditional people. If you come with friends, couple or family, you can find what you are looking for, without traveling great distances and without making any compromise in maintaining tradition.