Click Search for Rates and Roomm types
Enjoy an amazing 5-star experience at the Renaissance Koh Samui Resort & Spa on the exotic seafront. The Renaissance Koh Samui has 78 guest rooms, holiday villas, pool and spacious family suites with modern design at the Dalkas level. You can enjoy and relax in the hotel's two outdoor swimming pools, where children will enjoy the children's pool as also located in the hotel. Relax with a massage at your luxurious spa.
Meet with your family and friends with them at the hotel's trendy lobby bar or soak up the sun and enjoy a summer atmosphere at our pool bar. You can make use of free Wi-Fi in all public areas of the house. The hotel's amazing location offers you a variety of fashion shops, exclusive restaurants and various activities that only Thailand can offer.
Mehadrin Kosher for Passover meals.
Our amazing location on a covert road offers you unforgettable moments and experiences in the lively urban setting.
We have a lot of experience in hosting kosher Jewish holidays during Passover for families around the world.
Passover with your family does not have to be such a complex and complicated. We thought about everything for you for the upcoming Passover holiday, from the hotel's luxurious rooms to activities for children, gourmet meals as kosher as we need and love.
Passover 2020 in a family atmosphere of a lifetime.
The hotel is ranked one of the highest on Tripadvisor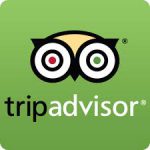 Special price of $ 2160 per person for preliminary orders up to 31.12.2019
Prices for Pesach 2020 at Renaissance 5-star hotel
Prices for 9 nights / 10 days Kosher – All inclusive in the hotel from Monday 6 April, until Friday, April 17 2020, excluding flights to be purchased separately. Each room can accommodate up to 4 people + a cot.
Room Category

For Couple

Early Bird

Deluxe Garden
4800$
4320$
Deluxe Terrace
5600$
5040$
Deluxe Sea View
6400$
5760$
Panoramic Suite
7600$
6840$
Garden Pool Villa
7800$
7020$
Beachfront Pool Villa
10000$
9000$
Royal Lamai
16000$
14400$
*Child (3-12)
990$
*Baby (0-3)
350$
Deluxe balconyTypes of rooms at the hotel
Room features 1 king bed or 2 single / double beds, garden view, jacuzzi, balcony
Deluxe with sea view
Room features a king bed or 2 single / double beds, sea view, jacuzzi, balcony
Private villa with pool
Villa features 2 bedrooms, king bed, garden view, pool, jacuzzi, private pool
Garden Room – Terrace
Room features 1 king bed or 2 single / double beds, garden view, jacuzzi, ground floor
Panoramic ocean suite
One-Bedroom Suite, King Bed, Sea View, Top Floor, Jacuzzi, Balcony
Villa on the beach
Villa with bedroom, king bed, beach access, pool access, jacuzzi, private pool
Family suite at the beach
Two-Bedroom Villa, Beach Access, Pool Access, Private Pool
* Kosher accommodation per person for 9 nights, 10 days Kosher for all inclusive.
Prices include:
2 nights of Passover meal including a rabbi. A special Seder night can be arranged by appointment in advance, with an additional charge for a banquet room.
* Free bar – including non-alcoholic drinks, tropical fruit smoothies and hot drinks
Transfers back and forth to the airport
Not included in price:
* Excursions
* Various spa services are paid at the hotel
*porterage
Additional activities and services at the hotel:
A designated area for picnics
Barbecue in advance in front of the hotel
Tours of local culture in the area
Arab movies
Water sports facilities
Snorkeling dives
Spa and wellness facilities include all the services and treatments offered by Thailand
Car Rental
Conference halls and events
Swimming Pool

Click Search for Rates and Roomm types